Joan Mundstock, Lifelong Learner
Joan Mundstock, Lifelong Learner

Communications

October 12, 2017

October 12, 2017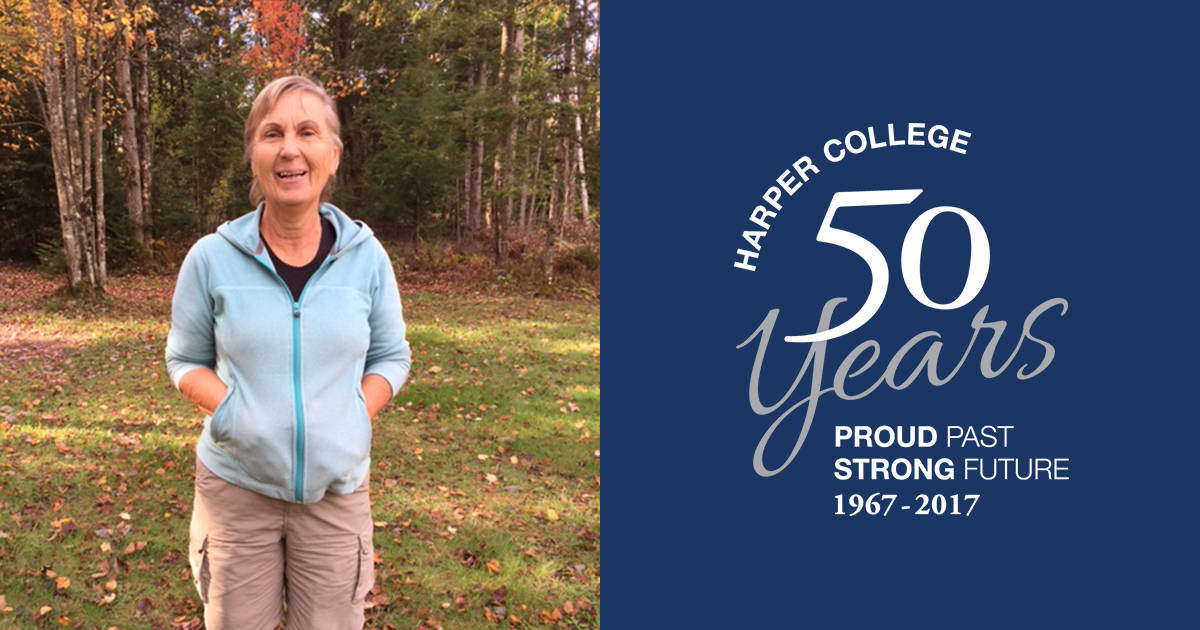 Little did I know when I enrolled at Harper College 50 years ago that I would continue to enroll as a lifelong learner at age 75.
The first class I enrolled in at Harper College was Biology. I went into to the class not knowing anything, but I always loved science and thought this was a good place to start. Having one son and another on the way, it wasn't always easy but I didn't live far from campus so I was able to fit it in to my busy schedule. Turns out my interest in Biology paid off as I went on to graduate with a degree in Biological Sciences.
But my time as a student at Harper College didn't stop there. Over the years I've earned degrees in Biology and Fine Arts, received several certificates in programs like Interior Design and Massage Therapy, and have taken courses in subjects like Kinesiology, Carpentry, and Electronics which I took in May of 2017. In my Electronics class, not only was I the only woman enrolled in a class with a bunch of young guys - I was an older woman! But it was a great experience and everybody treated me just like everyone else.
People ask me why I continue to take classes at Harper College and my answer is simple: I love to learn. I appreciate the many opportunities that Harper has given me to learn over the years because I'm a very active person and it keeps me healthy and happy. I look forward to many more years of learning (including my upcoming Welding class!) and I am so thankful for the people I've met and the memories I've made at Harper College.