Graphic design program at Harper College a vital experience
Graphic design program at Harper College a vital experience

Communications

November 8, 2019

November 8, 2019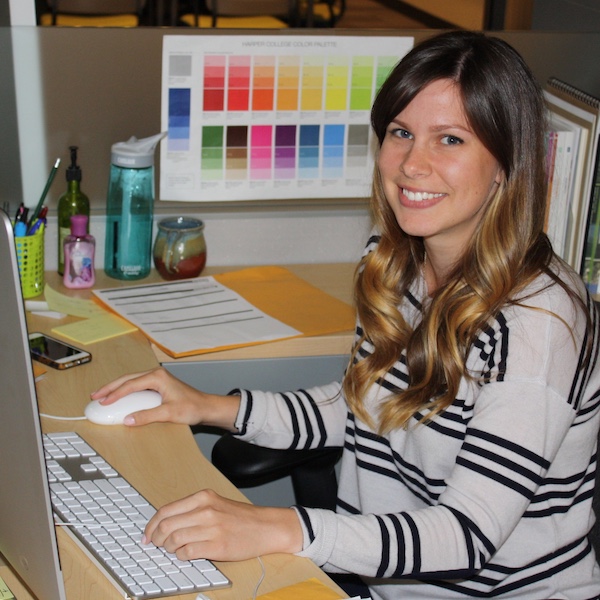 It was the summer after I graduated with a Bachelor of Science in fine arts from Illinois State University that I realized I needed additional schooling. That's when I decided to look into Harper College.
I had heard good things about their graphic design program and felt that it would pair well with my fine arts degree and provide me with the additional technical skills necessary to be successful in my field. What I did not know was how much I would enjoy my experience at Harper.
The campus, up-to-date facilities and helpful and engaging faculty really made my continued education experience enjoyable. The GRA program taught me about digital workflow, print production, as well as the technical skills needed to operate Adobe CC.
The faculty also helped me find an internship, which led to me being hired full time as a graphic designer. The classes I took on Adobe CC and print production have been vital at my current job.
Understanding how inks absorb on certain types of paper, and what type of color model and paper to choose for a project has been invaluable. Gaining these skills has allowed me to be able to design projects with the printed pieces in mind.
---
Let's get started.
Learn more about the graphic arts program at Harper College and get started today.