Five Rings on a Giving Tree
Five Rings on a Giving Tree

Communications

November 29, 2018

November 29, 2018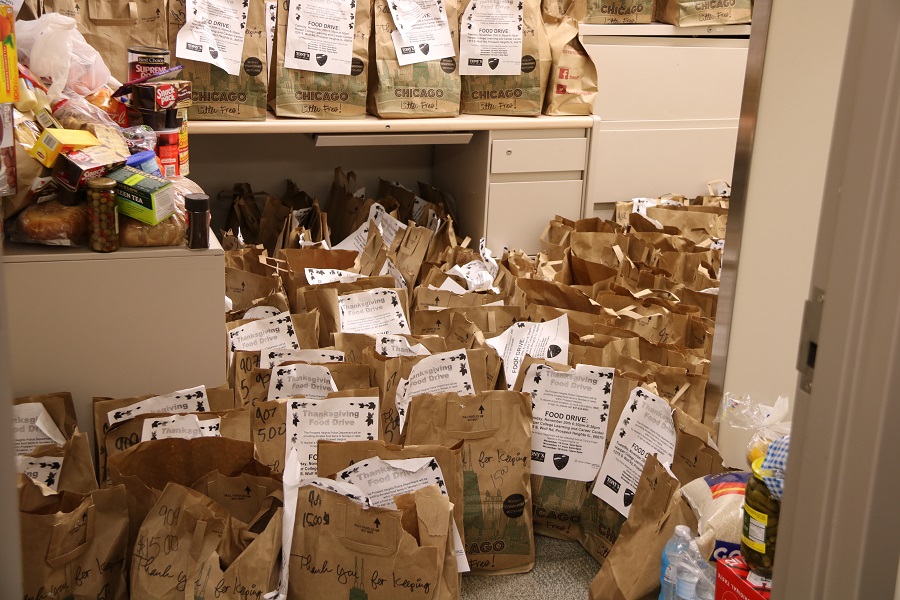 On Tuesday, November 19 - and now for the fifth year in a row - Harper's Learning and Career Center in Prospect Heights was fortunate to host the Prospect Heights Police Department's annual Thanksgiving food drive and distribution. The LCC was abuzz with activity as the police department staff and city volunteers shared holiday supplies with 139 local families – with Harper students in over 30 of those households. LCC staff rounded out the event with a community organization fair and crafts for children.
Gratitude led me to Google, in search of a metaphor, and it obliged. Traditionally, you are supposed to mark a five-year anniversary with a gift of wood. Wood. Wood? How on earth can that represent this great show of community?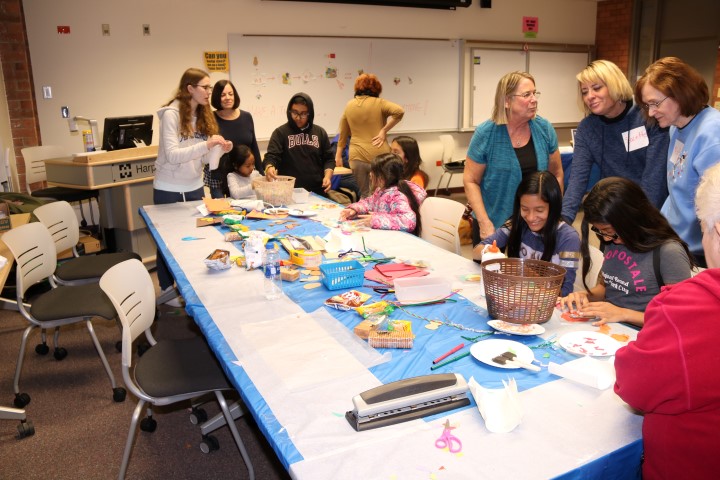 And then I realized: Dozens of volunteers branched out across the community, so that 139 trunks could be filled with Thanksgiving meals. So many people placed donated cans in cardboard collection boxes, packed and tagged brown grocery bags, filled up registration forms, handed out pamphlets, gave away books, and smiled as children turned tissue paper into stained glass turkeys.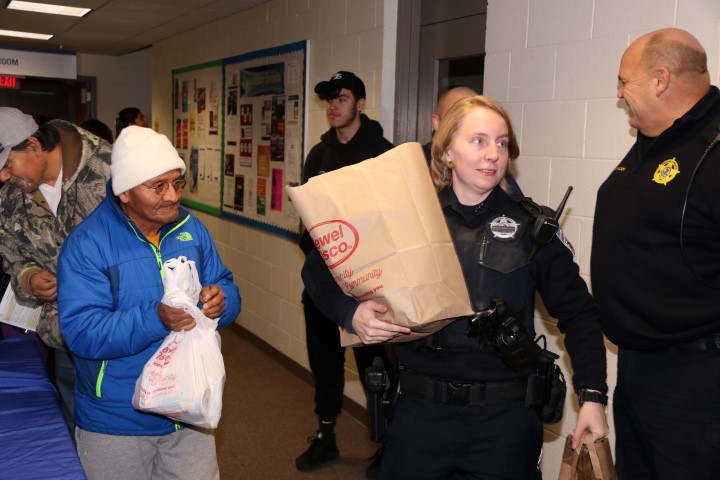 I am so grateful that the LCC often plays host to the good works of others. I got to watch crew-cut officers sporting headbands with lights and tinsel, bilingual Promise scholars welcoming visitors, and our awesome students and neighbors looking forward to a special Thanksgiving.
That is what has taken root here. A true giving tree, boasting five rings.
Shared by Jennifer Brennan, Supervisor, LCC