Becoming the designer she always hoped she would be
Becoming the designer she always hoped she would be

Communications

November 8, 2019

November 8, 2019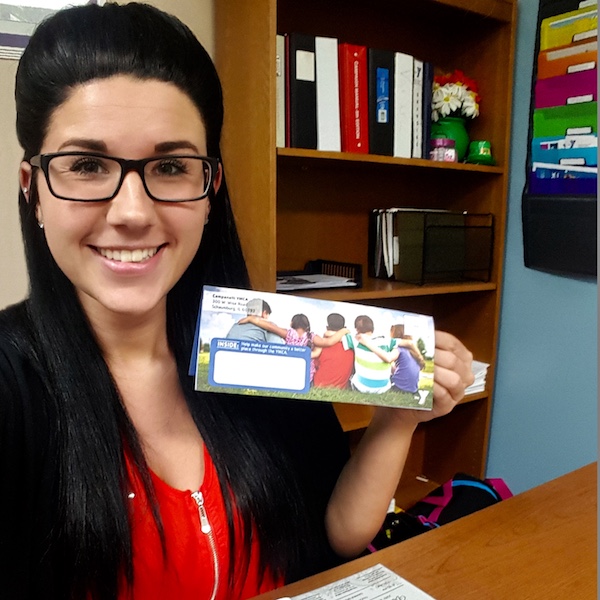 Being in the Harper Graphic Arts Program gave me the skills and confidence to build upon my creativity in Graphic Design. The education I acquired from the program enabled me to take a part-time Graphic Design position at a non-profit organization. After completing the program and applying what I had learned, it successfully became a full-time position. I fondly look back at my memories in the program and doing the projects that greatly prepared me for my career.
The projects we worked on throughout the Harper Graphic Arts Program focused on real-life experiences that would be encountered at a real Graphic Design job. Each project we did encompassed what we were learning about in the Adobe Suite Programs and how they would be used to create our designs. Not only did the Harper Graphic Arts faculty teach us how to navigate through all of the tools in the Adobe Suite Programs, but they really went into depth on how to make certain layouts for all different types of designs. I use the Adobe Suite Programs for every design that I create at my job, so obtaining this education from the Harper Graphic Arts Program has been extremely beneficial.
Another very important part of the Harper Graphic Arts Program was learning about the print production process because this is what makes your designs come to life. It really completed my education of Graphic Design because I learned the WHOLE process – starting the design to finished printed product. It really made me realize how important it is to understand file organization, the CMYK process, and how to transfer your files correctly to your printer. Being a working designer, I work with printing companies often which is how my designs get processed. If you are unable to deliver your design files correctly, it could greatly affect your job.
I would strongly recommend the Harper Graphic Arts Program. It gave me the confidence to take the skills I learned and apply them to my job, and become the successful designer I hoped to be. I couldn't have done it without the Harper Graphic Arts faculty and their passion to make their students successful. They were all very supportive, motivating, and helpful throughout the whole program. I believe I had the best guidance to achieve my goals and to succeed in my future as a designer.
---
Let's get started.
Learn more about the graphic arts program at Harper College and get started today.