We Are Harper: Oscar Tapia
We Are Harper: Oscar Tapia

Communications

November 18, 2019

November 18, 2019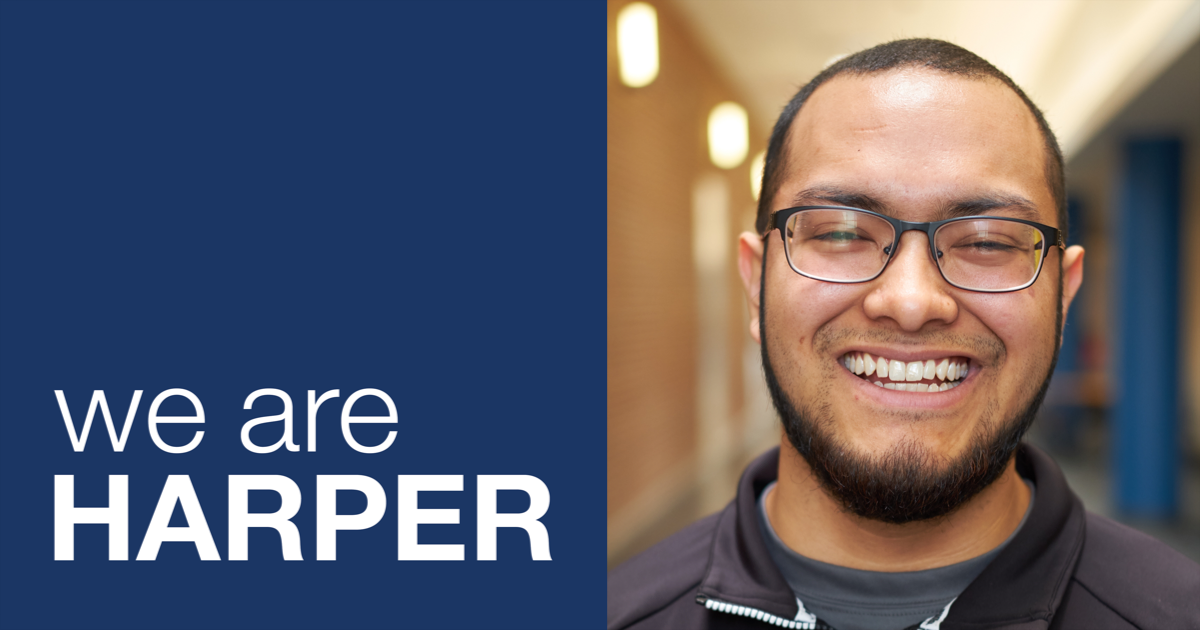 Name: Oscar Tapia
Program: Personal Training
One Word That Describes You: Dedicated
Hobbies: Working out, martial arts, hiking, going to concerts
---
What drew you to

the Personal Training program

?
When I was in my senior year of high school, I volunteered at a martial arts gym as an instructor. I knew since then that I loved that kind of field but then life happened and I had to get out and get a "real" job. Once my son was born and I decided to go back to school, I found that not many jobs would give me the flexibility I needed to go to school while offering a decent wage. This program was the solution to my problem because as a trainer I can work when I want to and make a good living doing something I already love to do! For me, it's not so much work but a labor of love.
What

inspired your decision to come to

Harper College?
I was already aware of Harper's amazing reputation, but it was more because of the instructor Jonathan Loos. I did my research before picking which school to pursue and, through that, I found that Jonathan came from UIC which is where I plan to transfer to so it was almost like fate the way things worked out for me.
What

has your experience at Harper been like thus far?
It has been incredible. I've made connections with people I would have never met otherwise and learned a lot about myself and what I am capable of in the process. It also helped cement what I want to do with my life.
What are your hopes and goals after Harper and beyond?
After Harper, I hope to graduate from UIC with a bachelors degree in kinesiology. I am going to get a job at a gym and start my own personal training business as well. I plan on going to the National University of Health and Sciences in order to become a chiropractor which is my long term goal.
What advice do you have for future students who are considering studying this subject?
I would tell future students to show up on time and take good notes - you never know when you'll need to reference them! I would also advise them to make as many connections with people as possible. You're all in it together, working towards the same goal.
Shout-out to:
Jonathan Loos. His style of teaching definitely leaves me feeling more prepared for my future!
---
Let's get started.
Learn more about Harper College's Personal Training program. Have questions about registration, financial aid or advising? Contact Harper College's One Stop – your one stop source for information.