When Life Throws You a Curve Ball
When Life Throws You a Curve Ball

Marketing Services

September 1, 2016

September 1, 2016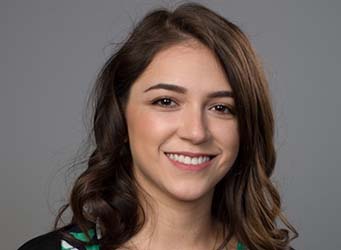 In May 2010, Gabriela Rodriguez's life changed in a way she could never have imagined. Her mother passed away and the financial responsibilities, including the household mortgage and bills, were divided up between her father, older sister and her. College? Becoming a nurse? How could she manage it?
To say that it has been a struggle to pay for college while carrying this additional financial burden is an understatement. "I have maintained two and sometimes three part-time jobs while enrolled as a full-time student in order to pay for school and fulfill my responsibilities of paying bills at home," noted Gabriela. But her perseverance is paying off.
Gabriela, a fluent bilingual graduate of Rolling Meadows High School, is entering her second year of the RN program at Harper College. She is also the recipient of the 2015-2016 Alexian Brothers Health Systems Nursing Scholarship.
"My optimal career aspiration is to become a professional, caring nurse, who provides care to for those in need by using a holistic approach. I want to be a compassionate and selfless nurse; I believe these qualities are important in order to provide the best, specialized care based on each person's necessities. If I truly reach this way of thinking, I will be able to care and serve others."
This scholarship will help her achieve her goal of completing her Associate in Applied Science degree in nursing this coming December. "Upon completion of my degree I will be entering the labor and delivery field," explained Gabriela. "I do not want my education to stop after I graduate. I will continue to learn on my own; I will research new and/or improved methods. I want to obtain my Bachelor of Science in Nursing within 2 years of graduation and continue my education, so that I may provide evidence-based care and continue nursing research," added Gabriela.
Gabriela's scholarship was made possible by a donation from Alexian Brothers to Harper College's Educational Foundation. Gabriela is one of 466 students on campus, who received a Donor Sponsored Scholarship from the Educational Foundation through generous gifts to the Foundation.