Graphic Arts Testimonial: Stephanie Battista
Discovering the vibrant, influential, creative world of graphic design

Communications

November 8, 2019

November 8, 2019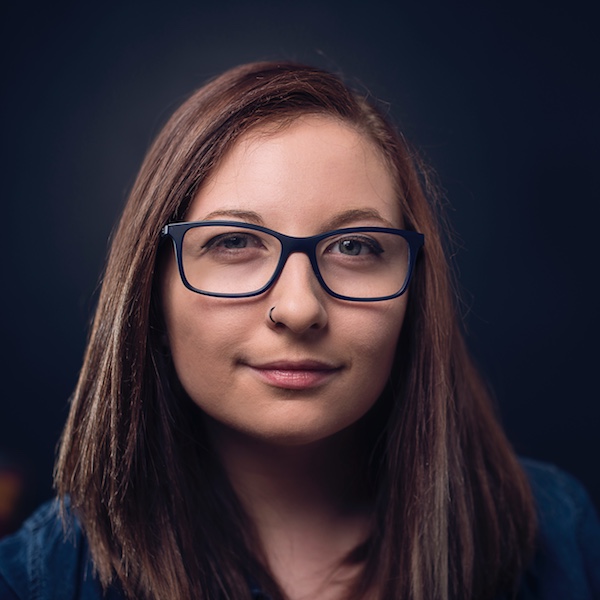 I owe my entire career to Harper's graphic arts program. In fact, the job board in the print lab is where I landed my first design job, and ever since that point I have made continuous strides forward in the design world.
I came into the GRA program about a year after I graduated with a B.F.A in digital photography from the Institute of Art in Schaumburg. I had a few designer friends who would make extraordinary things and I was just enamored with their work. I was so curious about how they achieved those designs that after a year of not having that curiosity go away I knew I had to learn about it.
The GRA program really gave me a diverse look into the design workflow from sketching, to file organization, to pre-press and printing. It also allowed me to learn about and explore the world of design from print design, to packaging, to branding and more. I can honestly say that each one of those things has been crucial to my success as a designer. File organization was the core of each company I worked at, and sketching pages and pages of logo possibilities allowed me to brand my first company on my own.
By the end of my first semester in the GRA program, I had a good grasp on the basics of every industry-standard Adobe program including Illustrator, InDesign, Photoshop, and Acrobat, and I have used each one of those programs on any given day while working as a graphic designer for the past 2 years.
I am extremely grateful for having had the chance to work in the GRA print lab as well, because learning the terminology and the process has helped me communicate with professional printers in my career, and knowing how color and substrate options can affect a design is so crucial to the success of a project. But none of that knowledge would be possible without the teachers.
The GRA teachers are some of the best I've ever had in my academic career. Whenever I came to them with a question, or if I asked them for critique or opinions on an idea I had, even if it was after class, they would stick around and provide honest, constructive feedback, and they always encouraged exploration and entertained big ideas. I think that in itself was one of the most important things, because without that encouragement to truly think different about a project or approach, my mind could have been stifled and I could have just fallen flat in a vibrant, influential, creative world.
---
Let's get started.
Learn more about the graphic arts program at Harper College and get started today.