We Are Harper: Lisa Smith
We Are Harper: Lisa Smith

Communications

May 10, 2019

May 10, 2019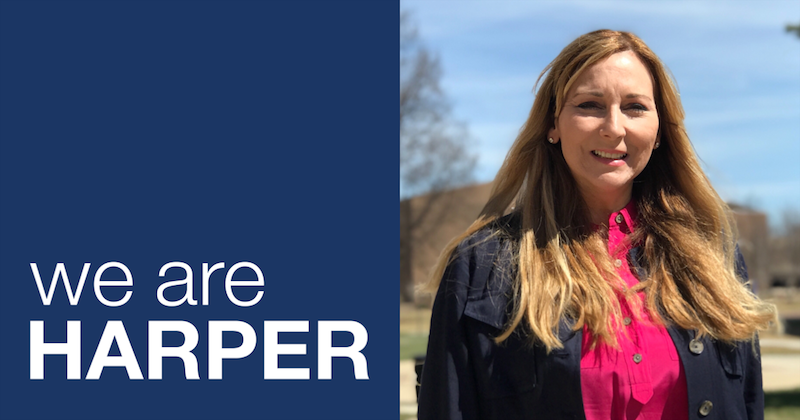 Name: Lisa Smith
Program/Career: Supply Chain Management
One Word That Describes You: Curious
Hobbies: Reading, skiing, boating, pilates
---
What drew you to pursue a career in

Supply Chain Management

?
I became aware of this field during my experience as an undergrad. I was always interested in business and this was a newer segment of business that, at the time, did not include a lot of women.
Wh

at do you love about it?
I love how supply chain is so broad and diverse in terms of the types of job and career opportunities. There truly is something for everyone - whether you enjoy leading teams, negotiating contracts, analyzing data or fulfilling customer orders, there is a role for everyone. I enjoy coordinating and teaching this program because of our students. We have some students who are brand new to this field, and others who are currently working in some type of a supply chain role. To be able to bring real-world experiences to the classroom is incredibly rewarding.
What led you to Harper College?
I learned about this opportunity at Harper at a time when I was ready to pivot my career toward more meaningful work. I had enjoyed a successful career in corporate supply chain as a Vice President of a Fortune 500 organization, and then as the Principal in my own consulting business. This role at Harper has allowed me the opportunity to build the program, while simultaneously giving me the chance to teach and mentor students in their careers.
What is your fondest memory at Harper College?
There are many fond memories. Each time I receive a note from a student that credits Harper and our program for helping them to achieve an exciting new job opportunity or promotion, it helps me to continue to want to do this work and make our program the best that it can be.
What challenges/opportunities do future professionals in this field face and how can Harper help prepare them?
Some of the key challenges include keeping up with change, especially in the area of technology. What we are seeing now in the space of E-commerce is driving may of the trends in supply chain management. These changes also lead to opportunities, so it is important that students learn to be comfortable with change and ambiguity, while mastering both the technical and leadership competencies that will be important to be successful in this field.
What advice do you have for students interested in pursuing a career in

Supply Chain Management

?
Acquiring credentials is a great way to start. Through either our AAS Degree options or our certificates in Inventory/Production Control, Logistics, Procurement and Supply Chain Management, we have a lot to offer.
Gaining work experience will also be helpful especially for students new to the field. Working through our Apprenticeship program, or acquiring a part-time Internship can both be great options for students pursuing a career path in this area. Finally, I always recommend that students leverage their intellectual curiosity through keeping up with what is going on in business and within different industries, both at a national and a global level.
---
Let's get started.
Learn more about Harper College's Supply Chain Management program. Have questions about registration, financial aid or advising? Contact Harper College's One Stop – your one stop source for information.