Registration open for InZone summer enrichment and sports camp
Registration open for InZone summer enrichment and sports camp

Harper College News Bureau

March 30, 2017

March 30, 2017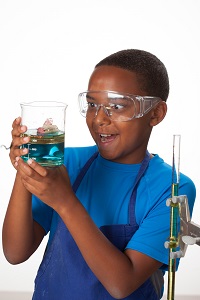 For more than a decade, Harper College's InZone summer enrichment and sports camp has been filling summers with fun and learning. Kids ages 8 to 14 can launch a rocket, dunk a basketball, learn to cook or master math challenges – all while making new friends.
Registration is now open for InZone, which runs one- and two-week sessions between June 5 and August 11.
"InZone offers countless opportunities to learn and have fun this summer," Youth Programming Manager Kevin Hahn said. "You can explore new things, develop new interests and strengthen existing skills."
The camp is open 7 a.m. to 6 p.m. weekdays, with morning and afternoon classes, lunch options and before/after care available. The program also boasts an 8-to-1 student to adult ratio and a safe environment with a professional nurse on site to tend to all campers.
More than 150 courses will be offered in total related to the arts, athletics, business, crafts, culinary arts, dance, math, music, science, technology, world languages and writing. Some examples include:
3D Printed Rocket Cars: Campers use computer-aided design software to design a pinewood derby-like car model and manufacture it on a 3D printer.
CSI: Discover the science behind solving crimes. Explore police methods, secret inks, fingerprints, and thread and powder techniques.
Come On, Get Happy: In this life strategies class, campers master lifelong skills through fun and engaging activities that influence happiness and develop social and emotional learning.
Film Acting Camp: Learn about script creation, acting on film and all the pre-production activities of a working set. Students produce, direct, act in and edit a film to be premiered at the end of camp.
World Champion Cubs Baseball Camp: The Cubs coaching staff provides on-field instruction to build skills and instill confidence. Campers also enjoy Cubs player visits and autographs, a VIP tour of Wrigley Field and an official Cubs uniform.
Classes are run by professionals or experts in their fields, and there's a focused curriculum with a set of outcomes. They take place in Harper's art studios, theaters, computer labs, classrooms and other facilities.
"InZone really stands apart because of the quality of instructions students receive," Hahn said.
To learn more, visit harpercollege.edu/inzone or call 847.925.6300.
Media contact:Kim Pohl, Media Relations Manager, 847.925.6159