Sun-Times columnist to discuss addiction and sobriety
Sun-Times columnist to discuss addiction and sobriety

Harper College News Bureau

November 10, 2017

November 10, 2017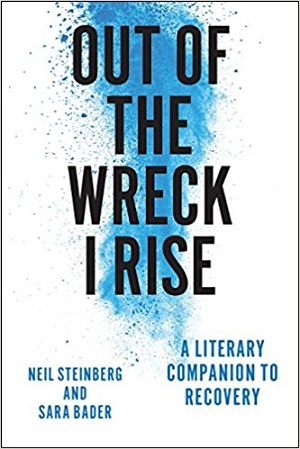 Author and longtime Chicago Sun-Times columnist Neil Steinberg will visit Harper College to explore addiction and sobriety during a discussion of his book, "Out of the Wreck I Rise: A Literary Companion to Recovery."
The free event will take place at 7:30 p.m. Tuesday, November 21, in the Building J Theatre on the College's main campus, 1200 W. Algonquin Road in Palatine. It is open to the community.
Structured to follow the arduous steps to sobriety, the book shares the wisdom of centuries and explores essential topics, including the importance of time, navigating family and friends, Alcoholics Anonymous, relapse and the reward that is recovery.
Each chapter begins with advice and commentary followed by a wealth of quotes to inspire and heal. The result is a mosaic of observations and encouragement that draws on writers and artists spanning thousands of years—from Seneca to David Foster Wallace, William Shakespeare to Patti Smith.
The event is sponsored by Gateway Alcohol and Drug Treatment Foundation, the largest substance abuse treatment provider in Illinois with a 50-year track-record of success in assisting people to overcome substance abuse and live productive lives in recovery.
Light refreshments will be served.
In addition to the Sun-Times, Steinberg has written for a wide variety of publications, such as Esquire, Rolling Stone, Sports Illustrated and Forbes. He is the author of eight books, including "Drunkard" and "You Were Never in Chicago."