Health and Recreation Center opens through partnership with Palatine Park District, Northwest Community Healthcare
Health and Recreation Center opens through partnership with Palatine Park District, Northwest Community Healthcare

Harper College News Bureau

September 10, 2018

September 10, 2018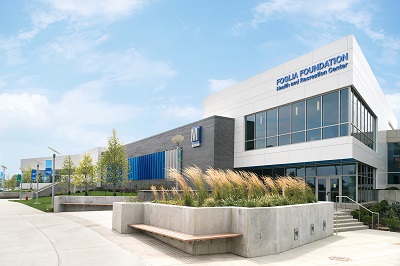 The reimagined, state-of-the art Foglia Foundation Health and Recreation Center at Harper College has opened its doors after an extensive renovation, setting the new standard for organizations partnering to pool resources to better serve the community.
Harper, Palatine Park District and Northwest Community Healthcare came together to reinvent the nearly 40-year-old building as a one-of-a-kind center promoting a holistic culture of wellness through a new model of academic, athletic and recreational opportunities and health services. (See photos.)
The partners came together Monday for a formal dedication.
"What was once called the 'loneliest building on campus' is now a tremendous asset to the entire community," said Dr. Ken Ender, President of Harper College. "By maximizing increasingly scarce public resources and leveraging the specialized expertise of each partner, everyone benefits."
Palatine Park District contributed $9 million toward the $41 million renovation, which kept Harper from permanently closing the previously failing indoor pool. The park district will run the pool operations and provide aquatic, dance, sports and fitness programming.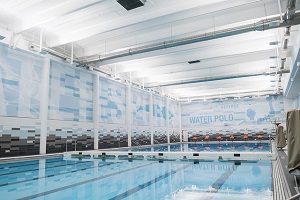 Park district residents in a 2015 survey identified access to an indoor pool as the top-ranked desired indoor amenity.
"After three years, it is absolutely exciting to see this unique and pioneering partnership and new facility come to fruition," said Mike Clark, Executive Director of Palatine Park District. "Using cooperative strategies in a fiscally responsible way among partners is a model for others to follow."
Located within the Health and Recreation Center is the NCH Outpatient Care Center, a 10,000-square-foot-facility featuring a compassionate, skilled team of physicians and staff to serve students, employees and the community. The care center offers primary care, immediate care, occupational health, physical therapy and more.
Harper is the only community college in Illinois with a comprehensive outpatient care center staffed by on-site physicians.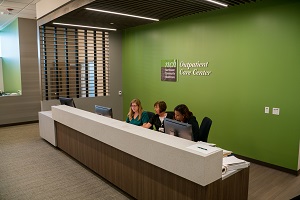 "This partnership is a real-life example of how three community-minded organizations like Harper College, Northwest Community and Palatine Park District can pool their ideas, missions and resources to bring about more than three times the benefit for our community," said Stephen Scogna, President and CEO of Northwest Community Healthcare.
The Health and Recreation Center will serve as a living learning lab for students. The Kinesiology, Health Education and new Personal Training certificate programs will utilize three new smart classrooms including a human movement performance lab. The Outpatient Care Center will provide Health Careers students from programs such as radiologic technology, massage therapy and physical therapy assistant with clinical experience opportunities. The building also serves as home base for the Harper Hawks and Athletics department.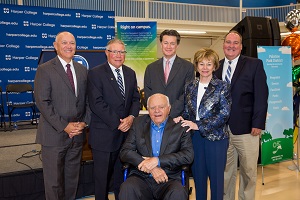 The building is being dedicated the Foglia Foundation Health and Recreation Center in recognition of the Foglia Foundation's more than $1.5 million in cumulative support and investment in the Harper College community.
Foglia Foundation Health and Recreation Center
135,000 square feet
$41 million renovation
Four-court field house with suspended ⅛-mile jogging track
10,000-square-foot fitness center
Four fitness studios
Modern locker rooms
NCH Outpatient Care Center
10,000-square-foot-facility
12 exam rooms
X-ray
Rehab gym with four treatment rooms
Services: primary care, immediate care, occupational health, student health services, laboratory services, physical therapy and imaging
Evening and weekend hours
Aquatics Center
Six-lane pool (shallow end 4 feet, deep end 13 feet)
1-meter and 3-meter diving boards
Open and lap swim time
ADA access with two pool lifts
Locker rooms, family changing rooms
Construction Manager: Mortenson
Architect: Cannon Design