Harper personal trainer offers tips for the holidays
Harper personal trainer offers tips for the holidays

Harper College News Bureau

December 19, 2018

December 19, 2018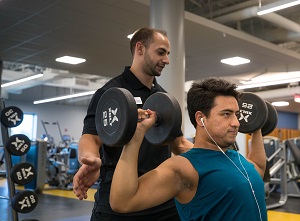 Staying healthy during the holiday season can be a challenge, but Harper College personal trainer Joe Mago says you can fend off weight gain by following a few tips:
Drum up some willpower: Just say no to the extra treats at the office, at home and at parties.
Eat smarter: Load up on vegetables and proteins rather than reach for the refined sugars and cookies.
Stick to an exercise routine: Consider setting up some training sessions with a personal trainer to hold you accountable.
"The Health and Recreation Center provides affordable, safe, effective, science-based training programs that are educational and motivating to help people reach their goals," said Mago, a Harper alum who holds a degree in exercise science.
Harper's certified personal trainers are knowledgeable in many areas including general fitness, lifestyle changes, weight reduction, stress management, sports training, senior fitness as well as those with health conditions.
Both 30- and 60-minute personal training sessions are available, as well as 60-minute duet, trio and small group training sessions.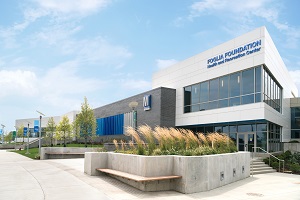 Located on Harper's campus, the Health and Recreation Center has undergone a complete transformation and serves as a recreation and fitness hub for both campus and the community. The 135,000-square-foot facility features a fitness center, four-court fieldhouse, suspended jogging track, six-lane pool and fitness and aquatics programming managed by Palatine Park District.
Also housed in the building is the Northwest Community Healthcare Outpatient Care Center at Harper College, which offers primary care, immediate care, occupational health, laboratory services, physical therapy and imaging.