New Harper Experience Day a celebration of learning and ideas
New Harper Experience Day a celebration of learning and ideas

Harper College News Bureau

September 11, 2019

September 11, 2019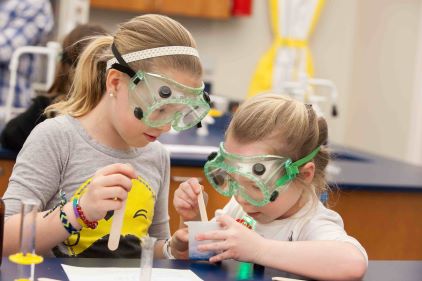 Harper College is gearing up for its first-ever Harper Experience Day, an interactive and family-friendly event aimed at showcasing 21st century careers, state-of-the-art labs, talented faculty and community partners.
The free event will take place Saturday, October 5, and combines the popular College and Career Expo with the inaugural MakerFest.
"Harper Experience Day will truly offer something for everyone of all ages," Community Relations Manager Amie Granger said. "Both the Expo and MakerFest will be highly interactive, educational and entertaining."
The Expo, which marks its 10th anniversary, will be held from 9 a.m. to 1 p.m. in the Avanté Center (Buildings X, Y and Z) and the Career and Technical Education Center (Building H). It will feature more than 40 hands-on activities and demonstrations highlighting programs and career fields including zoology, nursing, manufacturing, fashion and law enforcement.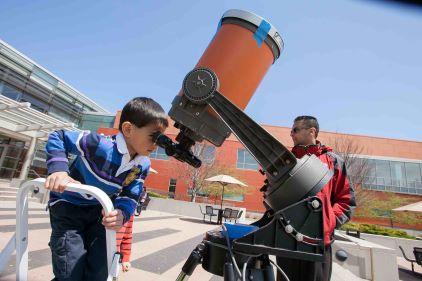 Expo visitors will be able to design their own posters, sketch a 3D architectural design, view the sky through solar telescopes, print artist's palette-themed cookies, try on firefighting gear and watch a K-9 demonstration. Area libraries will be on hand and facilities will be open for tours including the newly renovated Health and Recreation Center, Simulation Hospital and Surgical Technology Suite.
Harper's first MakerFest will be held from 10 a.m. to 2:30 p.m. in nearby Building A. Participants can expect an eclectic display of creativity and "making" featuring the CIRC Robotics Club's Bot Brawl, Fermilab's Mr. Freeze, GoDroneX Xtreme Soccer and the Golden Corridor MakerSpace. Harper College's Back Porch Revue and School of Rock in Barrington will also perform.
MakerFest is an extension of Harper's Makerspace and Entrepreneurial Center, a new facility that offers tools, programming and mentoring to help the next generation of entrepreneurs, inventors, artists and engineers to bring their "biggest, boldest and coolest ideas" to life, according to Jeffrey Moy, the center's manager.
Harper Experience Day activities are free and open to the community. Convenient parking is located in lot 3 or the parking garage for the Expo and lot 2 for the MakerFest.