HSE Distinguished Scholar: 'I'm seeing a better future'
HSE Distinguished Scholar: 'I'm seeing a better future'

Harper College News Bureau

July 19, 2021

July 19, 2021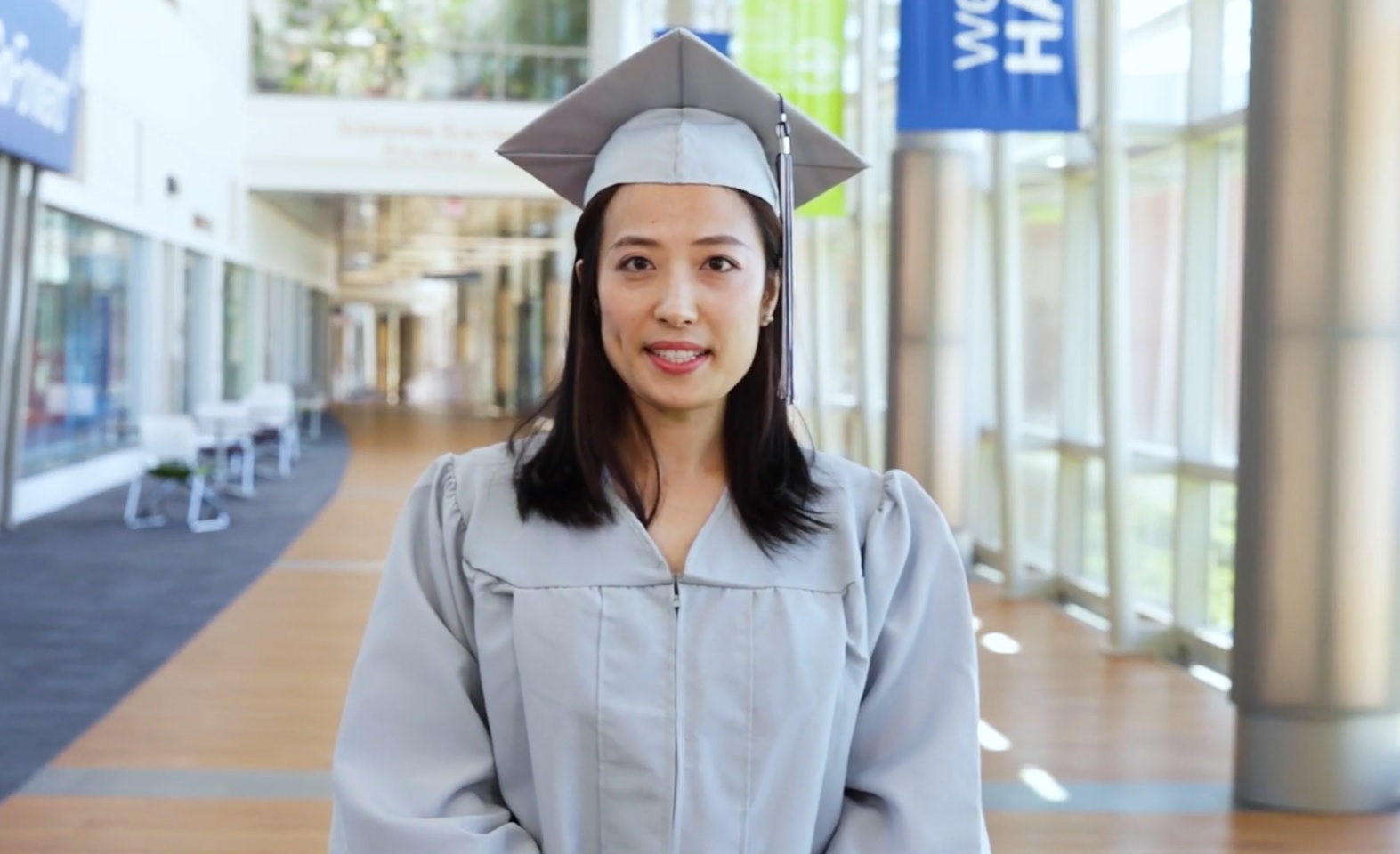 Xiling Chen was tired of asking friends to translate for her.
As a non-English speaker who emigrated to the U.S. from China, she struggled to communicate in important situations, such as doctor's visits or conversations with her sons' teachers. Her friends could help, but Xiling felt like a burden.
"I wasn't able to understand," she said. "You can ask a friend's help, but you can't keep bothering them."
A few years ago, Xiling began to take adult English as a second language classes at Forest View Educational Center in Arlington Heights. But, before long, she had advanced beyond the classes offered. The folks at the center pointed Xiling toward Harper College, where she learned about how she could finish her high school education.
Growing up in the countryside of Fujian province, she had prioritized work and hadn't completed high school before emigrating to the U.S. in 2009. After arriving in New York, she worked as a waitress in her uncle's restaurant business. She went where the new restaurants opened, moving to Virginia and then Illinois.
In some ways, living and working in restaurants was comfortable. She was surrounded by people who spoke the same language and cared for her. But it was also limiting.
"I know how hard the restaurant life is. There are no holidays, no family time. You work 12-hour days," Xiling said. "I wanted a different lifestyle."
In 2019, she enrolled at Harper to take classes toward achieving her High School Equivalency diploma. She said it wasn't an easy transition. Going from ESL courses to HSE classes forced her to focus in new ways. It was one thing to learn a new language, another to learn in a new language.
Learn More
For information about programs and topics related to adult education, visit:
Or sign up for upcoming virtual information sessions: For Adult Learners; and for the Fast Track program.
Balancing her studies with working and raising her young boys presented time management challenges too. She settled into a routine in which she maximized her time with them after school and did her coursework after putting them to bed. Xiling took one class at a time, passing the exams for science, then math and gaining confidence along the way.
Then the COVID-19 pandemic hit, the restaurant closed and Xiling lost her job. Instead of panicking, she saw this as an opportunity to dedicate herself to her GED studies.
"Since the boys are home, everyone's home, I don't have to rush to work or school," she remembered. "I thought, 'OK, I can squeeze this time together to make a big difference.'"
That's exactly what she did. In spring 2021, Xiling graduated with her HSE diploma. Given her hard work, she also earned the honor of an HSE Distinguished Scholarship, which provides tuition for a degree or certificate at Harper. As a scholarship recipient, she was able to share her story at the college's Virtual High School Equivalency Graduation in June.
She said that she wouldn't have been able to make that difference in her life without the support of Harper's instructors, whom she found helpful, positive and encouraging.
"I accomplished this during the pandemic. There was so much negativity," she said. The professors would "always reply to emails right when I sent them. I requested more textbooks and a teacher would meet up with me to give me books."
A few months before graduation, Xiling also began a new job at a logistics company, with her enhanced English skills playing a vital role. Her goal is to continue her education and learn more about her employer's business.
Now in her early 30s, she will put her scholarship to use this fall and begin studying for her certificate in Supply Chain Management, with the opportunity to complete her Associate in Applied Science degree next. She said she's excited about what this will mean for her family, including her two sons (ages 7 and 8) and boyfriend, who live in Schaumburg.
"I already feel like I'm seeing a better future," she said. "This is the beginning, not the end."