Scholarship helps Harper student stay on the path to success
Scholarship helps Harper student stay on the path to success

Harper College News Bureau

October 13, 2021

October 13, 2021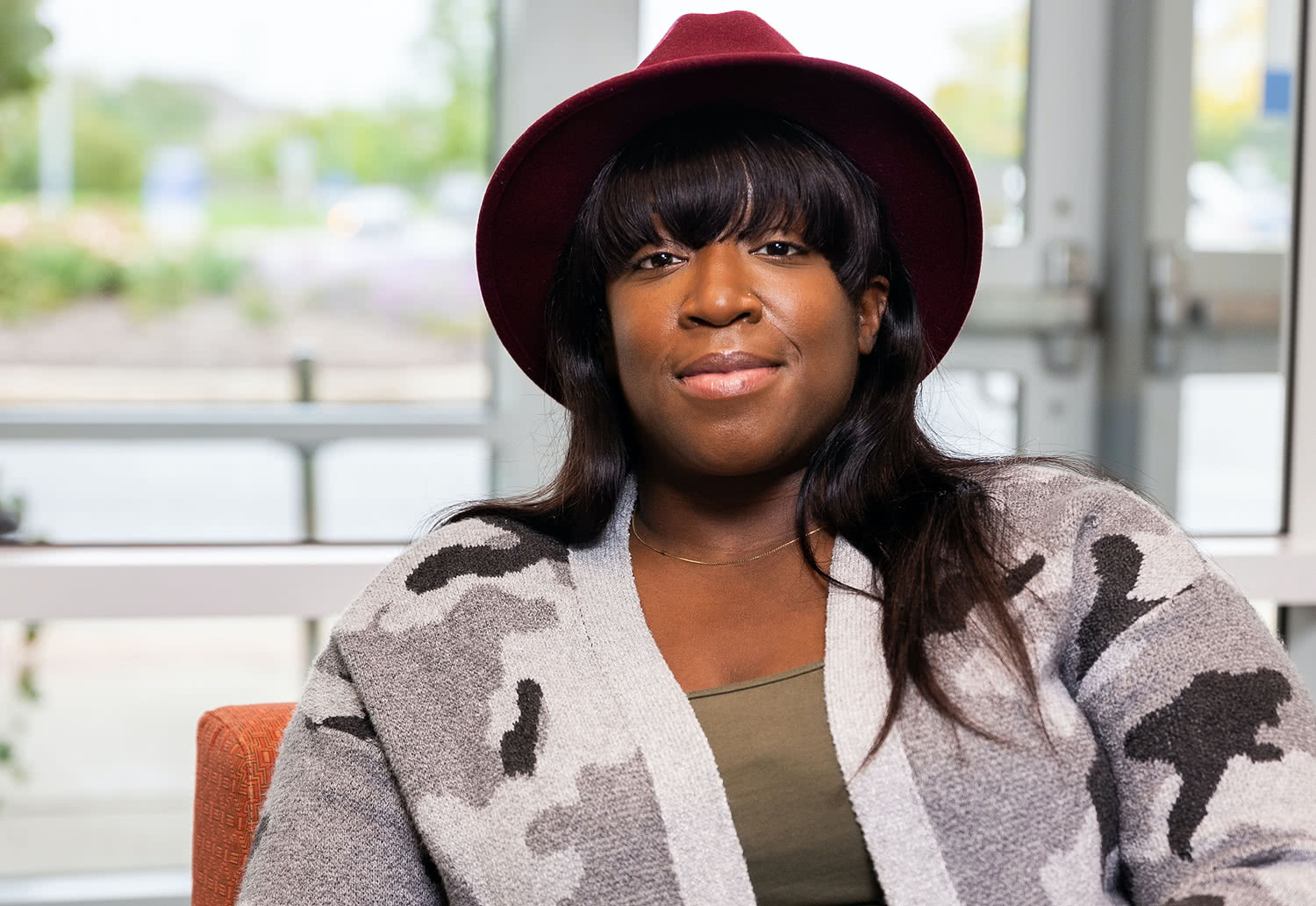 Stacie Hemley thought she was done with school. It wasn't an easy decision.
After all, it had been a long road to get here. In her teens and twenties, Stacie pursued a nursing degree at a couple of institutions, but the situations hadn't worked out. In her thirties, she found her way at Harper College by switching her area of focus to business. Stacie was excited about completing her degree and pursuing a career in the business world.
Then the COVID-19 pandemic struck.
Stacie lost her job in logistics because of the economic downturn. Her wedding day, set for April 2020, was postponed into uncertainty. Then she found out she had to undergo a surgical procedure (which she did in spring 2021).
"With medical bills pilling up, my partner and I took a big financial hit with the pandemic," Stacie said. "Trying to get the money for classes – if it's not one thing, it's always another. I thought, 'Maybe school isn't for me. I'll just be a worker bee right now.'"
At the same time Stacie was figuring out how, or if, she would continue to attend classes, Harper announced the new Igniting Paths to Success Scholarship. Made possible by a donation from philanthropist MacKenzie Scott, the scholarship is aimed to help underserved members of Harper's community – especially those most adversely impacted by the pandemic – by paying for tuition, books and fees.
As a "last ditch" effort, Stacie applied for Igniting Paths to Success. Still feeling the strain of her present financial circumstances on her educational future, she made the decision to stop her education, at least temporarily. She told her family, including her brother, about the tough decision.
Just a few days later, Stacie received an email from Harper. She couldn't believe what she was reading: That she had been awarded the Igniting Paths scholarship. That she would be able to attend Harper in the fall. That she could attend full-time. That her educational goals were still within reach.
"I called my brother and he still hasn't stopped laughing at me," she said. "After I had just been like, 'I'm done, I'm done'… He said, 'This is the universe talking to you.'"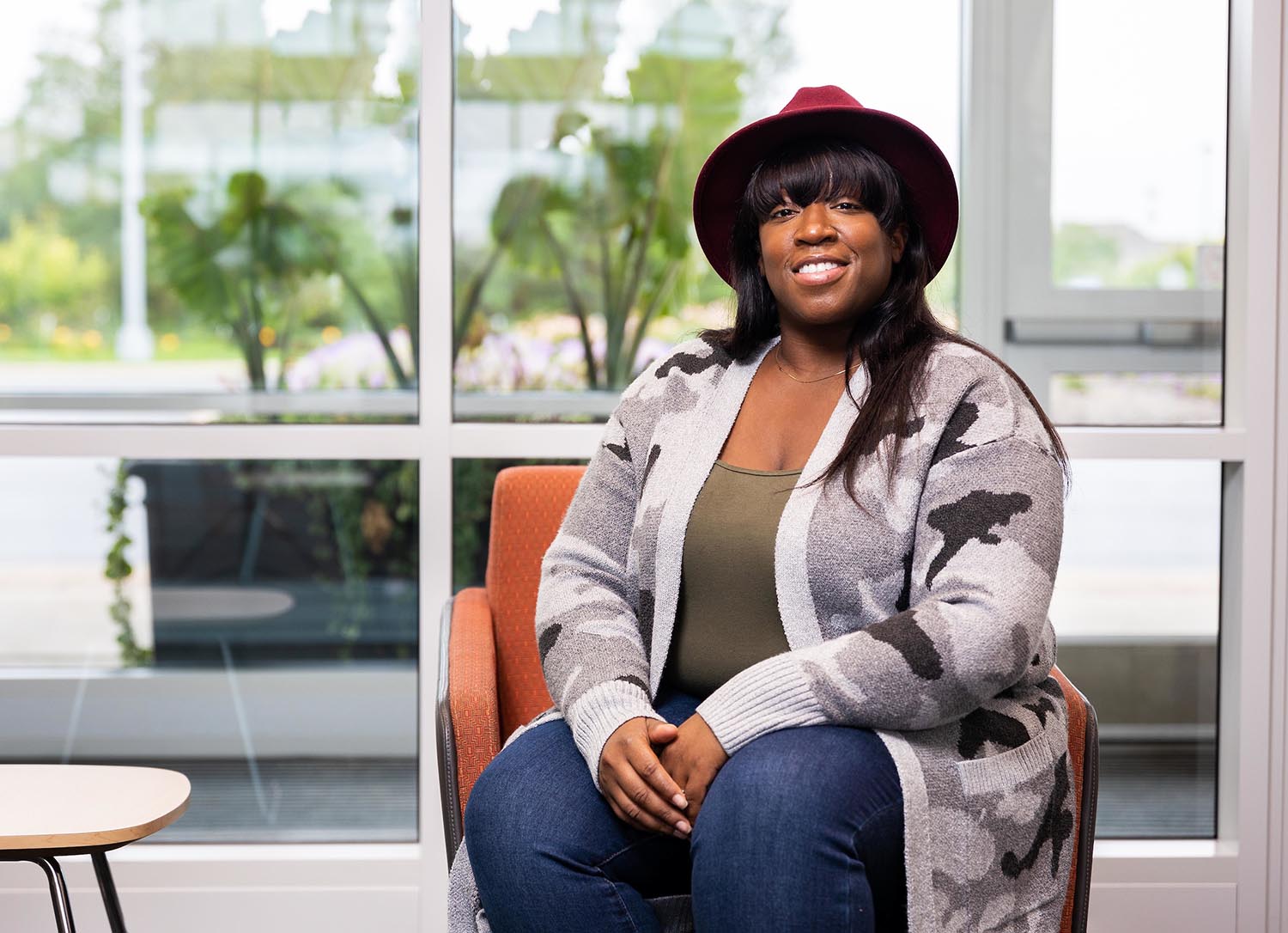 If so, Stacie is all ears. Now 33, she's grateful for not only the opportunity to continue her classes at Harper, with a few financial headaches removed, but increase her course load. She is on track to graduate with an Associate in Applied Science degree in Business Administration in fall 2022. The Palatine resident then plans to attend DePaul University via the University Center at Harper College, pursuing a bachelor's degree in business.
"This way I can stay in Palatine and not have to commute anywhere far," she said. "When I came to Harper, I felt I was part of something bigger than myself. This is what I needed."
Stacie is enthusiastic about the variety of support – educational, financial, career-related and emotional – available to her at Harper. She emphasized her appreciation for having a community around her.
More than a year and a half after the pandemic began, Stacie's circumstances have improved – and not only in terms of her education. She has a new job to help pay the bills while she works toward being an entrepreneurial businesswoman. And she and her husband Nathaniel were able to get married and safely celebrate last April, a year later than originally scheduled.
"We had a saying: 'Delayed but not denied,'" Stacie said.
A little more than a year from now, Stacie might be saying the same thing about her business degree.