HVACR Lab
HVACR Labs
Building H, Room 187
Lab Hours:
Monday to Thursday: noon–9 p.m.
Saturday: 8 a.m.–12 p.m.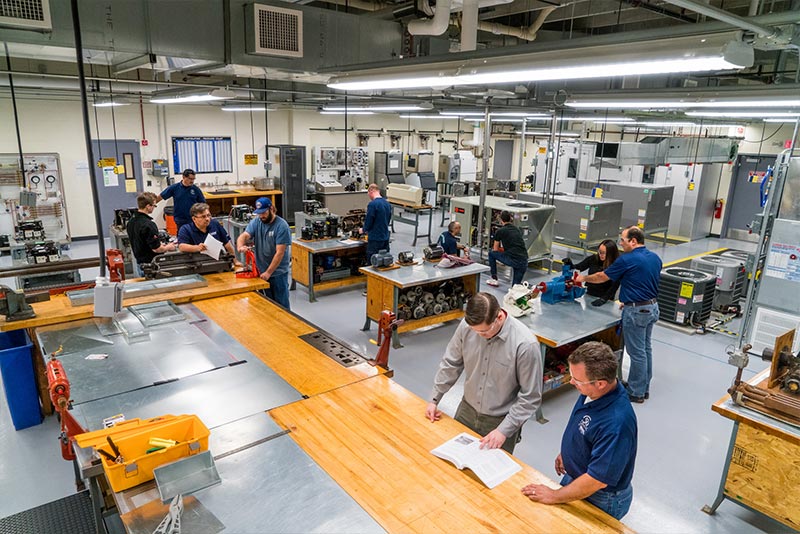 The state-of-the-art HVACR Open Labs give students hands-on experience working with a variety of both commercial and residential units.
The labs feature more than 100 pieces of major equipment, including: residential gas fired furnaces; air conditioning systems; boiler hydronic systems; refrigeration trainers; commercial walk-in refrigerators; ice machines; commercial rooftop units; and geothermal systems.
Instructors are in the labs to assist the students with the course content
Practical hands-on training demonstration by the instructor
Students apply and practice their skills in the labs under the supervision, direction and guidance of the faculty and staff
Students competency level demonstration of the task to the instructor (Practical Testing)
Harper's program provides all the tools and materials students need to complete their hands-on training in a state-of-the-art facility.