2020 Distinguished Alumni Awards
2020 Distinguished Alumni Awards
2020 DISTINGUISHED ALUMNI HONOREES


A. J. Collier
Director of Operations
The Salvation Army Ray & Joan Kroc Corps Community Center - Chicago
Throughout his career, A.J. Collier has worked to serve the greater good.
The Hanover Park resident currently serves as director of operations for the Salvation Army Ray and Joan Kroc Corps Community Center in Chicago. The country's largest corps community center, the organization promotes educational enrichment, life skills development, and spiritual and physical wellness.
Collier previously rose through the ranks in the parks and recreation field, most recently serving as Elk Grove Park District's superintendent of recreation. His work with the Bartlett Park District prior to that earned him the honors of Professional of the Year and Fitness Facility Manager of the Year by the Illinois Park and Recreation Association.
While Harper College helped build the foundation for Collier's success, Building M in particular holds a special place in his life. He met his future wife, Heather, in the athletic training room. And while working as a student athletic trainer, he helped save the life of a man playing racquetball who suffered cardiac arrest. The first responders credited the quick actions that Collier and the campus safety officer took. As a result, Collier shifted his focus and after graduating transferred to Northern Illinois University to earn a bachelor's degree in cardiac rehabilitation and fitness leadership.
Collier points to a number of Harper faculty and staff who impacted his trajectory including Doug Spiwak, director of athletics. When Collier was a student, Spiwak was the head athletic trainer.
"He took a big, dumb jock under his wing and taught me everything I needed to know to really help people be better athletes," Collier said.
Currently, he's working to help Spiwak start a lacrosse team at Harper. Collier helped found the lacrosse programs at both Fremd and St. Viator high schools, and he's the general manager of the Chicago Outlaws. Collier was previously the team's head coach, leading them to their 2014 championship.
He has volunteered at the Heart of a Marine Foundation to raise awareness for veteran suicide rates and worked with the Walter and Connie Payton Foundation to benefit the Illinois Organ Donor Program. Collier has coached and mentored countless youth athletes and is an active parishioner at St. Peter Lutheran Church in Schaumburg.
Though Collier's career path might seem winding, he credits the college for instilling his life's guiding values.
"What I learned at Harper was learning to serve and be part of a community," he said. "When everybody pulls together a little bit, we can make amazing changes."
---

Joseph McEnery
Lieutenant,
Elk Grove Fire Department
Joseph McEnery is living out his childhood dream to become a firefighter.
McEnery is a lieutenant and paramedic on the Elk Grove Fire Rescue Department, where he has more than 20 years' experience. He ensures crews are trained, mentored and equipped to handle both structural and medical emergencies in a moment's notice.
His path to a decorated career in the fire service was not a direct one, however.
McEnery, of Crystal Lake, first chose Harper College after high school because he wasn't quite sure what he wanted to do. Coaching the swim club was enjoyable, so McEnery decided to give teaching a try at the suggestion of his mother.
After he completed his associate degree at Harper, McEnery attended Illinois State University's middle school education program. He taught for four years and enrolled in graduate school when he realized: He didn't really want to continue. He was lamenting to a friend, who pointed out that the Elk Grove Village Fire Department was holding a test for new firefighters.
McEnery had tested back in college, but there were no openings at the time. His second attempt was a success and Elk Grove offered him a job the following summer. After passing the Elgin Fire Academy, the department sent him back to Harper for EMT training, which he then followed by enrolling in the paramedic program.
He has earned certifications and recognitions including Juvenile Fire Setter Intervention Specialist, Dive Rescue Sonar Technician, Fire Investigator, Department Honor Guard, and Paramedic Field Internship Preceptor. McEnery also teaches CPR and First Aid courses as well as a "Dads Only" parenting course at Alexian Brothers Medical Center. He has coordinated community blood drives and volunteers for the Elk Grove Rotary Fest.
After studying at a variety of schools, in a variety of programs, McEnery calls Harper's programming the most rigorous.
"Honestly, the classes at Harper were harder," he said. "I felt very prepared."
He sometimes reflects on his childhood dream, which started with a small grease fire when McEnery was in kindergarten. He still remembers the black smoke pouring out of the kitchen and a crew of firefighters responding.
"The lieutenant who was there said, 'Hey, kid, it's gonna be all right. Don't worry about it.' He was right," McEnery said. "I want to be that guy who makes things better for people, and that's what I'm trying to do."
---
Ann Portmann
BSN, RN, CHPN, WCC
Care Center Team Manager, JourneyCare Barrington
After 20 years as a successful financial planner and accountant, Ann Portmann decided to pursue a new and somewhat unexpected calling: becoming a hospice nurse.
Portmann never doubted that Harper College would be the best choice for her next chapter. Though she knew Harper had a great reputation, her experience at the college exceeded her expectations.
"The instructors were tough but always encouraging us to be our best," said Portmann, of Palatine. "One thing they focused on was being a good critical thinker."
The many lessons learned in Harper's nursing program have served her well. Today, she's the in-patient care center team manager at JourneyCare's Barrington facility, which helps to provide compassionate care for patients and support for families as they face end-of-life decisions and treatment.
"From the very beginning of (Harper's) program, they got you to look at everything in great detail so you can get to the root cause of what the problem might be," Portmann said. "I walk into patients' homes, and it takes me back to Harper's simulation lab."
Portmann, who after graduating from Harper earned her hospice and palliative nurse and wound care certifications, is grateful for the many instructors who had an impact on her. She also appreciates how respectful they were of her desire to become a hospice nurse and the non-traditional path she took to get there.
Portmann's drive to give back to the nursing community is evident through the multitude of ways she connects with future nurses. She helps educate the profession's next generation by participating in ongoing educational seminars and sitting on alumni panels. She also assumed the role of preceptor for Harper nursing students in their capstone course.
In addition, Portmann works with fourth-semester Harper nursing students by introducing them to the roles and responsibilities of hospice care.
"I love being able to share with them how they can use the knowledge I'm giving them on their patients down the road to make end-of-life nursing a little less scary," she said.
Associate Professor Jennifer Smith nominated Portmann for the Distinguished Alumni award on behalf of the nursing program faculty, saying, "I can't think of another alumna more deserving of this honor than Ann Portmann."
---
Dr. Craig Winkelman
Assistant Superintendent, K-12 Schools and Operations
Barrington School District 220
To countless families in the Barrington area, Dr. Craig Winkelman is an exceptional educator whose invaluable guidance helps children to soar.
Winkelman serves as assistant superintendent of operations and K-12 schools for Barrington School District 220, responsible for supervising and evaluating principals, overseeing operations, tracking policy updates, and leading safety and security efforts, strategic planning, and numerous other efforts throughout the district.
Previously, Winkelman spent more than a decade as principal of Barrington Middle School Station Campus. He also held roles in Palatine-based Community Consolidated School District 15 and Fremont School District 79 in Mundelein, starting his career as a special education teacher.
Winkelman, of Tower Lakes, said Harper College was the right choice for him. Tuition was affordable, which was an important consideration for the then-18-year-old, and he knew all his credits would transfer without the need for taking duplicate courses.
"And, of course, the quality of education I received really helped set me on (the right) path," he said, highlighting that Harper had a reputation of having outstanding faculty and rigorous coursework.
After earning his Associate of Arts degree from Harper, Winkelman went on to receive a Bachelor of Science in Special Education from Illinois State University, Master of Science in Educational Administration from Northern Illinois University, and Doctoral Degree in Educational Leadership from National Louis University.
Winkelman has given back to the community through his leadership. He led the initiative to integrate a two-way radio system throughout District 220 with multiple police departments, sheriff's office and 911 dispatch centers. He serves as a member of Barrington Rotary Club and through Rotary helped partner with Lions Club to stock classrooms with "stop the bleed" emergency kits. He is a member of American Association of School Administrators and the Illinois Association of School Administrators.
Harper, he said, was instrumental in laying the foundation for his career. It taught him time management, life skills and how to be independent.
"It was a really good option for me," Winkelman said. "It worked well for me to have that two years of adjustment without being completely on my own and out of the house and adapting to that new independence. It was an important part of my growing up."
---
2020 OUTSTANDING RECENT ALUMNI HONOREE:


Scott Lietzow
Military Talent Senior Consultant
Allstate Insurance


Scott Lietzow points to two defining periods in his life: serving in the U.S. Marine Corps and attending Harper College.
Lietzow, Harper's Outstanding Recent Alumni winner, decided to attend Harper after struggling to find a job when he got out of the Marine Corps. He was unsuccessful in part because he didn't have the necessary business skills, he said.
"I decided to get my education using the G.I. Bill, and Harper was a good spot for transition," said Lietzow, of Arlington Heights.
Lietzow was highly active and engaged at Harper. He joined the Business Club (now the Business and Entrepreneurship Club) and Student Government Association, and he served as the college's student trustee. He also established a local chapter of Young Americans for Liberty, which was named chapter of the year by the national organization under Lietzow's leadership.
After earning an Associate of Arts degree from Harper in 2014, Lietzow worked on former U.S. Rep. Bob Dold's congressional campaign. He was promoted to director of operations for the congressman's 2016 re-election bid, directing six field offices, 14 staff members and more than 200 volunteers.
That venture started with a Harper philosophy class Lietzow took during the 2012 presidential election. The class explored how to look beyond rhetoric and research the facts of a situation. During a project on Rep. Ron Paul, Lietzow thought, Maybe I should get more involved in the community, to make things better.
"That course got me motivated, and I started looking into politics and volunteering in campaigns," he said.
Today, Lietzow works at Allstate as a military talent senior consultant. He helps recruit active-duty troops, veterans and military spouses for employment at the insurance company. He also trains hiring managers and serves as vice president of the Allstate Veterans Engagement Team. His efforts helped earn Allstate the No. 1 spot on the 2020 Military Friendly Employers list.
In addition, Lietzow is pursuing his MBA at the University of Illinois, is a member of the American Legion and recently organized "Delivery Night Arlington Heights" to rally more than 700 residents to patronize and support local restaurants during the COVID-19 pandemic.
Harper, Lietzow said, helped him find his path.
"Harper prepared me to move forward in life because I tried so many things," he said. "I don't think I'd be anywhere I am today if it wasn't for Harper."
---
View the 2020 Distinguished Alumni Awards Virtual Ceremony
---
Thank you to our sponsors: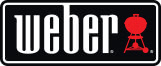 ---
Past Distinguished Alumni Honorees
Invest in a Strong Future: Support the Distinguished Alumni Scholarship Fund. Questions?
Contact us at 847.925.6701 or alumni@harpercollege.edu.