Library Services during the Flexible Learning Period
Library Resources and Services for Spring Semester 2022

Library

January 14, 2022

January 14, 2022
The Library Building (F) is open!
Open Building Hours for Spring 2022:
Monday: 8am-9pm
Tuesday: 8am-9pm
Wednesday: 8am-9pm
Thursday: 8am-9pm
Friday: 8am-4:30pm
Saturday: 9am-3pm
Sunday: CLOSED
Spring 2022 Online Services (January 18, 2022 - May 20th, 2022)::
Mon - Thurs: 8 a.m. - 9 p.m.
Fri: 8 a.m. - 4:30pm>
Sat: 9 a.m. - 3 p.m.
Sun: 1–5 p.m.
Observed Campus Closures:
The Library will be closed the following days:
Monday January 17, 2022
Friday February 11, 2022
Saturday March 26, 2022
Sunday March 27, 2022
Friday April 15- Sunday April 17, 2022>
Semester Loan Technology: Currently enrolled students can request Chromebooks, calculators, and hot spots first-come, on a first-served basis.
Curbside services is available upon request. Click here for details.
Help from Harper College Librarians:
Please note: Live Chat is staffed 24/7 by librarians nationwide, as well as Harper College librarians.
Electronic Resources: Students have 24/7 access to e-resources via the Library website. Use your "My Harper" Student Portal User Name and Password to log in from off campus.
Library Instruction Sessions: Library instruction continues in flexible and online modalities. For more information, please visit the Library Instruction webpage.
Print Resources: Access to Library's physical collection (print books, DVDs, magazines), is available during open building hours.
Textbook Reserve Collection: Access to the print Textbook Reserve Collection during open building hours. Librarians are working with faculty to make some of these resources available on Blackboard.
Interlibrary Loan Requests: Students and employees will have access to library materials through through interlibrary loan and I-Share.

Make Shop/Makerspace: The Make Shop will reopen for Spring Semester on a limited, by appointment, basis on Tuesdays and Wednesdays, 10am-4pm.
Library Programs: All Library programs are continuing remotely.

College Archives: Closed until further notice; browse the digital Harper College Archives.
LCC Reading Room: OPEN! See below for dates/times.
Mondays: 9am-1pm & 4pm-9pm
The following Tuesdays: February 1st, February 15th, March 1st, March 15th, March 29th, April 12th, April 26th, and May 10th from 9am-1pm & 4pm-9pm.
The following Thursdays: February 10th, February 24th, March 10th, April 7th, April 21st, May 19th from 9am-1pm & 4pm-9pm.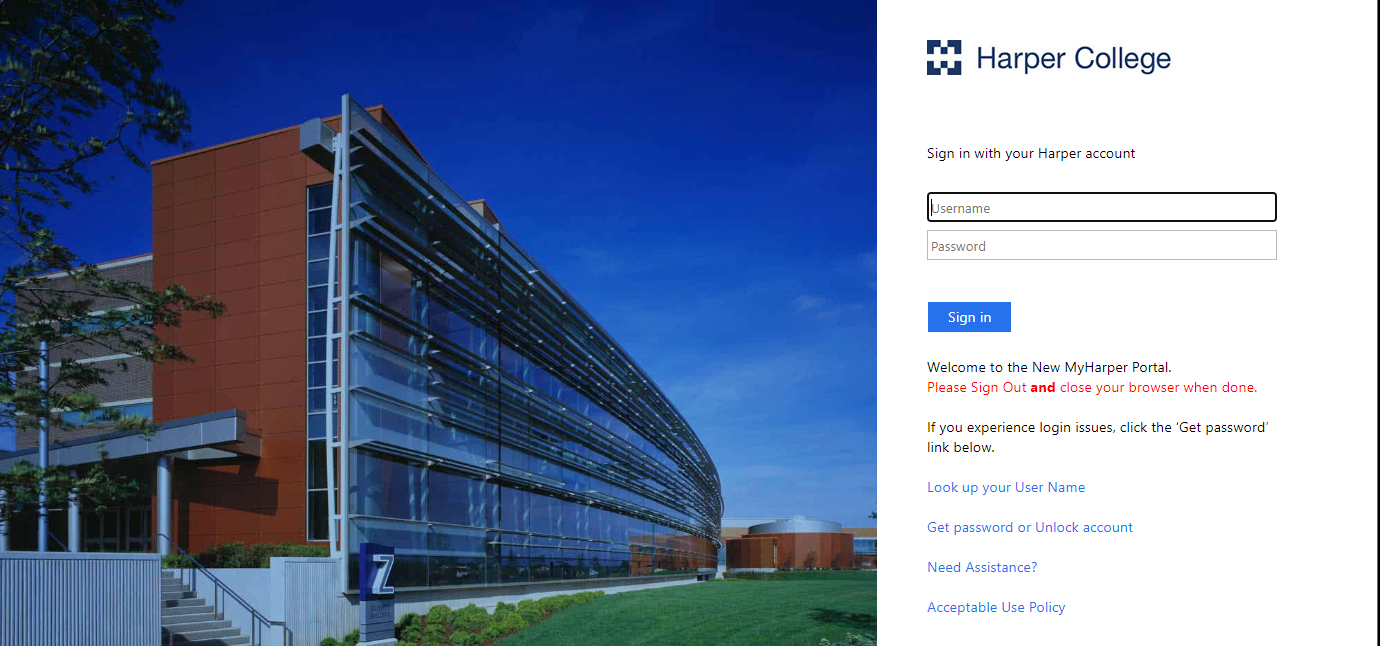 Use your "My Harper" Student Portal User Name and Password to log in from off campus.
Questions? Email a Harper College librarian.