Reserve study rooms online!
Reserve study rooms online!

Harper College Library

September 5, 2018

September 5, 2018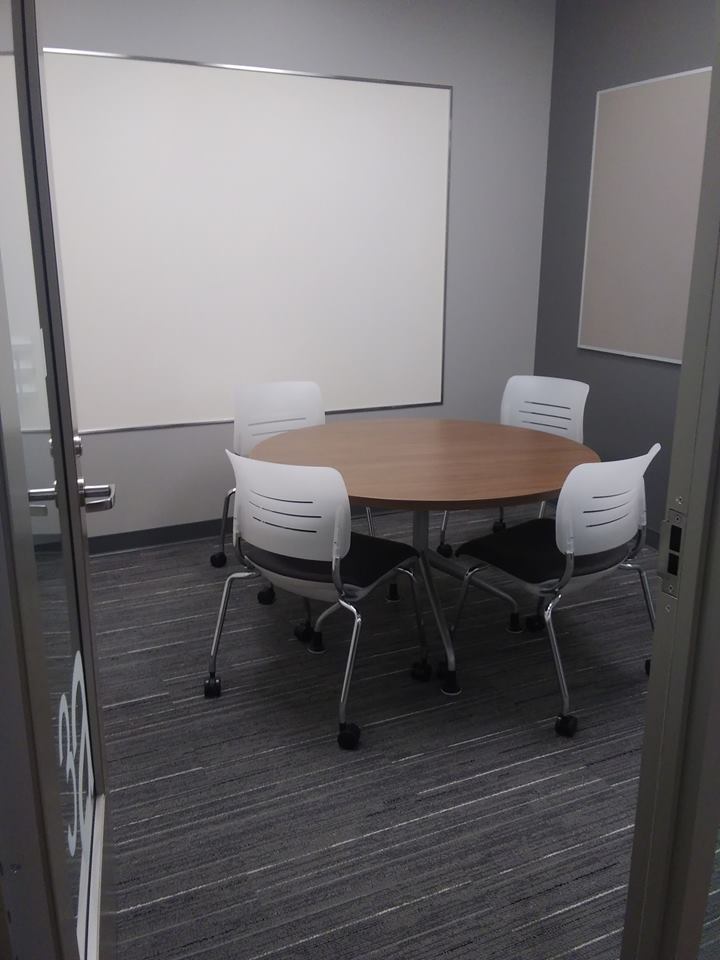 Students can now reserve our study rooms online! Simply visit the Harper College Library home page and click on Study Rooms under Quick Links to get started. Please keep in mind that not all of the rooms have computers. Room descriptions specify room capacity as well as whether or not they have a computer. Rooms with computers have wireless keyboards and mice available for checkout as well as HDMI cables to connect a laptop to the flat-screen. Check in at The Desk for 2nd floor rooms and at The Other Desk for 3rd floor rooms.
When reserving a study room, you will be prompted to read and agree to our policies. Here is a copy of those policies:
Reservations are available to Harper College students (in-person, online and over the phone,) and are subject to the following:
o 30 minute intervals (maximum of 2 hours per day)
o Can be made up to two weeks in advance
Time limits:
o Groups of students are guaranteed the amount of time they booked their room (up to 2 hours)
o Single users are guaranteed at least one hour
o District borrowers are not guaranteed any time
Groups have priority over single users
o Groups should not be asked to leave if a single user requests a study room
Students blocked in the library or at registration are unable to use study rooms.
One form of identification is required from one member of a group to use a study room (IDs will be held at the service desks.)
If your group is not present 15 minutes after your reservation time, the room will be made available for another group if it is in demand.
Rooms left unattended for more than 15 minutes will be cleared and made available for another group.
Only snacks and closed beverages are allowed in the study rooms. All other foods may be eaten in food-friendly areas, including the 1st floor vestibule area of F, or the area located across from the bookstore. Some examples of foods not allowed in study rooms are:
G

reasy food (pizza),

L

iquid-based food (soup),

A

romatic food (takeout),

O

pen plates of food (salad),

M

essy sandwiches (Subway)
Personal belongings and trash should be removed from the study rooms before leaving.
If you are a faculty member that needs to meet with your students, please see the tutoring center on the first floor.
These policies are subject to change.
If you have any questions please see a library staff member!