Turning Courses into Careers
Turning Courses into Careers

Sara Mikula

October 27, 2015

October 27, 2015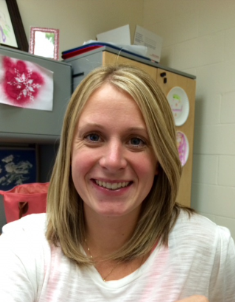 Did you know that November is National Career Development month? Did you also know that November is the beginning of registration for next semester? Read some helpful advice below to learn how the two connect for your student.
It's important to have a major
Many students come to Harper very decided on their plan: earning a degree to transfer to a four-year institution or completing a credential to allow them to start working in a specific field. During New Student Orientation, students are introduced to the many services and opportunities to learn more about future careers and transferring to four-year institutions. Once students are enrolled, educational planning is critical to ensure success. Many majors have very specific course requirements that students need to complete at their community college prior to transferring.
How can you help your student make sure they are taking the right courses at the right time?
Encourage your student to be candid during New Student Orientation if they are unsure about their major or career. Rather than continuing to explore or pursue a path that's not "quite right," encourage him or her to say "I'm not sure" so we can provide support. Once enrolled, students should meet regularly with their academic counselor/specialist for assistance. Academic counselors and specialists work with students on developing semester-by-semester course plans that meet their educational goals. Benefits of careful planning include graduating on time, saving money (by not taking unnecessary courses) and meeting transfer school requirements.
If you are the parent of a new student for spring 2016, encourage him or her to follow up immediately about "next steps" to enroll for the first time. If you are the parent of a student who is currently enrolled, now is the best time to encourage your student to meet with an academic counselor/specialist to get the first pick of classes when registration opens. The spring 2016 schedule is available online now to view and registration starts in early November. Students are encouraged to register early because some classes fill the first day!
Students can contact any of the below offices to schedule an appointment:
Support for students who are undecided
The Career Development Services (CDC) on campus offers individual career counseling appointments to currently enrolled students. Students can work one-on-one with a career counselor to talk through the career exploration process and different majors to pursue. When appropriate, students may be referred to take one of many career inventories (fees may apply for inventories).
The CDC also hosts fun, free workshops for undecided students. Major in Success is a two-day workshop where students can explore their interests, skills, values and personality type to help them find the right college major. There is even a two credit-hour college course that students can take, CDV 110, to begin the career exploration process.
In addition to all of the great career opportunities students can explore in the CDC, they also offer educational planning! Meeting with a counselor in the CDC is another great way to connect your classes to your career.
...And, parents, we're here for you, too!
Did you know that there are career services available for community members? Visit the Career Development Services today to learn more!