What You Need to Know for Fall Semester
What you need to know for fall semester

Harper College

August 19, 2021

August 19, 2021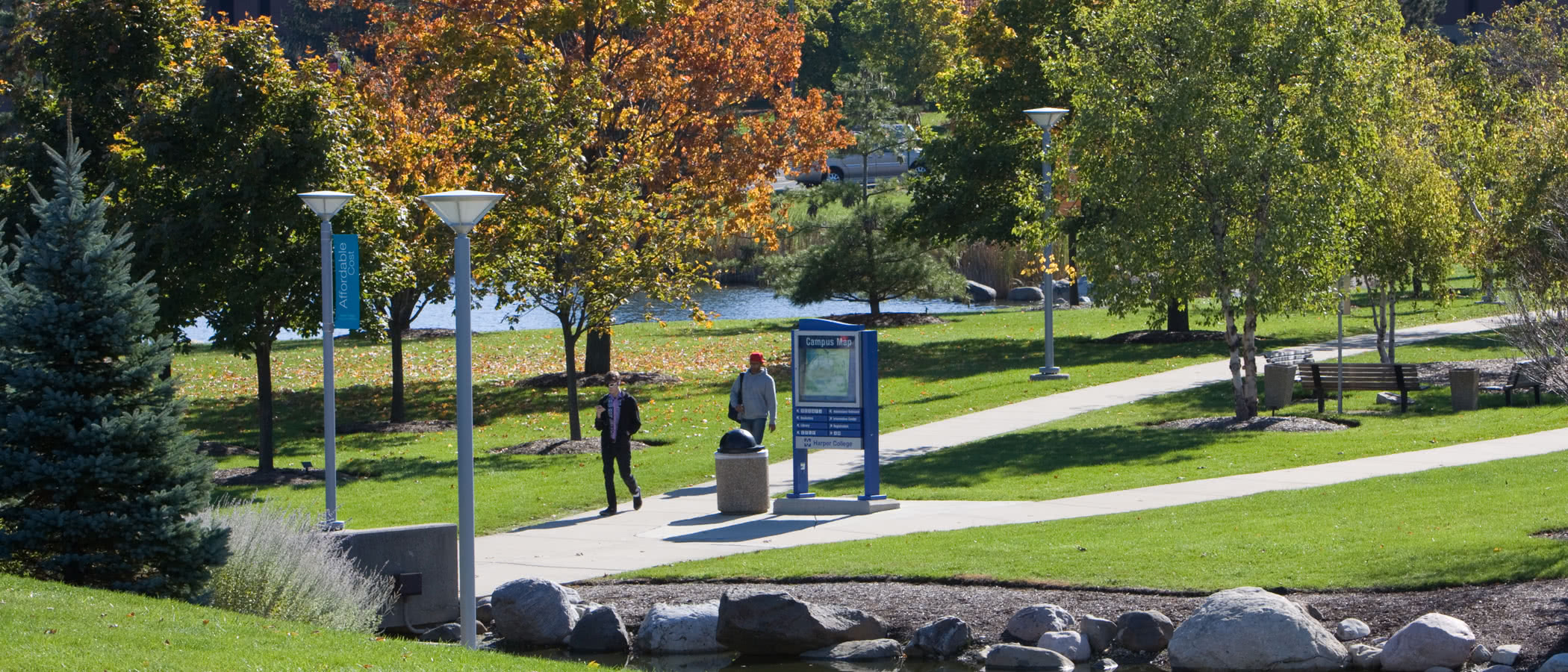 Fall classes begin the week of August 23, and we can't wait to see you in the classroom, whether on campus or online. Here are a few key things to know as you start the semester.
Things to know for Fall Semester
We're open and ready to help you! Offices, departments, computer labs, dining, the library, bookstore, tutoring, academic support and Health and Recreation Center are all open. Even if most of your classes are online, we hope you'll come see us on campus. Activate your free Health and Recreation Center membership, check out that book you've been wanting to read, or meet with an academic advisor. The hours of operation can be found on the webpage for each office.
How to read your class schedule: You can find your class schedule in your MyHarper portal in the "my class schedule" section. Watch this short video for help reading your schedule.

Blended: For classes with instruction on campus and online, you will see a room location, day and time. You will also see a "WEB" time. You are expected to be in class, on campus, on the days and times noted.

Online ANYTIME: These classes are flexible online classes. This means you do not have a set time to log in, although you will have deadlines from your faculty. These classes will show a "WEB" time with just a date range.

Online LIVE: These are online classes that require you to be logged in at a certain time for class. These courses will have a "WEB" time with days and times shown. Make sure you're online and logged in for class!
How to find your way around campus: Download the Harper College mobile app from the App Store or Google Play for access to a map when you are on campus. Through the app you can use location services to pinpoint where you are on campus, which will help you find your way. You can also easily find room numbers and locations with the Harper College campus map.
Where to park: Free parking is available across campus, including in the parking garage on levels 1, 3 or 4. Look for a spot with yellow lines; red-lined spaces are reserved.
How to get books for class: Visit the HarperStore online or on campus. It is easy to see what books you need on the HarperStore site with your Harper ID. Just look for the section called "get your textbooks."
How to borrow a computer, Wi-Fi hotspot or graphing calculator: Don't let technology stand in your way. Borrow equipment for the whole semester (while supplies are available) Request the technology you need.
How to get alternative format materials: Get your course materials in a format that works for you. We're launching a new tool called Blackboard Ally this fall. Ally provides alternative formats to class content so you can download the format that meets your need. For example, if you want to listen to class slides, rather that read them, it's no problem! Just look for the "A" icon next to your class materials. This video provides more information on using this new feature.
Harper and COVID-19 Procedures
Face masks are required on campus (no gaiters or valved masks). All individuals on campus must wear a mask indoors, regardless of vaccination status. Masks must be worn over your nose and mouth. If you cannot wear a mask for any reason, you must request an accommodation through the Office of the Dean of Students. The only exception to our mask wearing policy is for students who have requested an accommodation.
Stay home if you do not feel well.
If you have tested positive for COVID-19 or have been in close contact with someone who has tested positive, please notify us. All information provided on this form will help the college address matters that affect the health and safety of other individuals.
Visit the Return to Campus page for complete COVID-19 information.