Going It Alone In College
Going It Alone

Communications

November 27, 2018

November 27, 2018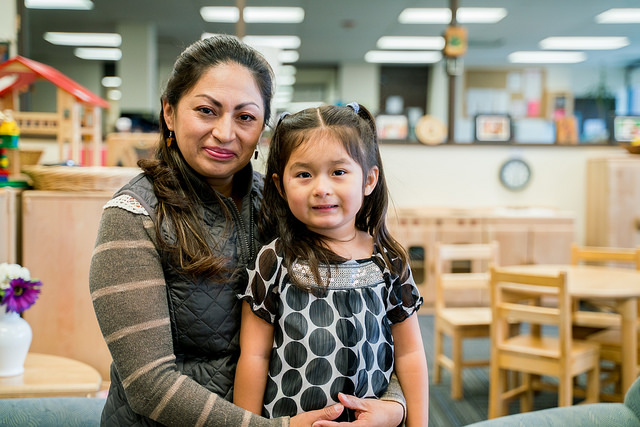 Ana Sandoval was in her second year of college, studying accounting; the first in her family to go to college. Her family - mother, father, sister and brother - were all very proud and supportive. Unfortunately, her situation was not. Her family was struggling to make ends meet in Ecuador. The economic crisis was crushing them. Hoping for a better life, she petitioned for a visa to the U.S. and, as luck would have it, she was approved. But the rest of her family was not. She would have to leave everything she knew behind and strike out on her own to pursue life in America. She was 22 years old and about to brave a whole new world.
Ana came to Chicago because a friend of the family lived here. She did not speak much English and worked in restaurants to make ends meet. It was hard work. The schedule was irregular and, at the same time, inflexible. When she became a mother, it became even more difficult. Children get sick without warning and at the most inconvenient times. "I was so alone. My parents, my brother and nieces couldn't emigrate to the U.S., so they moved to Spain, even further away. It was so hard," Ana recalled, tears welling up.
Life in America was hard. Ana was working to make a life for her daughters and her family. She was sending money home to help support the one sister left in Ecuador. "I had forgotten what I really wanted out of life. Time goes by so fast. I saw my oldest daughter, Valerie, growing up and school was getting more challenging for her. I didn't know how much longer I would be able to help her with her school work," said Ana. "I knew I had to go back to school, to learn, so I could help her. I wanted her to see me as an example and want to go to college herself."
On one of her rare days off, Ana stopped by Harper to see if she could resume her college career. "I didn't know where to go. I just walked into Building A." She told her story to the first person she met. This "angel," as Ana refers to him, walked her to the Women's Program. "Since then my life has completely changed," noted Ana. She started with a single ESL class at Harper and has moved up to three classes a semester.
Things were looking up for Ana. She was going to college and a friend had helped her find a new job at a company that needed an office assistant who would do everything from filing to making coffee and cleaning up the office. It almost didn't matter what they wanted Ana to do, because she could bring her youngest daughter, a baby at the time, to work with her. "They have been great. They are flexible and very understanding about me being a mother." It worked well for the first couple of years, but as children do, her baby, Bethanie, grew into a curious and active 3 year old. "She was running around the office. It was no fun for her to be stuck at work with mom." It also wasn't safe. Bethanie needed to be in daycare, but the cost of childcare would take all of Ana's paycheck. The stress of the situation was distracting Ana from her school work, and she feared it would force her to set aside her goal of getting her AAS in accounting.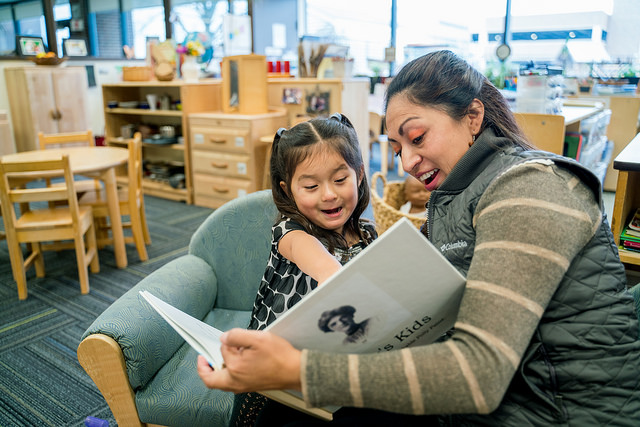 Ana made another fortuitous stop at Harper. This time she went to the Early Childhood Laboratory to see if there might be some way to send her daughter to preschool. Little did she know that the college had just received a large donation establishing the "Polly's Kids" scholarship, which covers full tuition in the extended care preschool program for single parents. Ana and her daughter became one of the first recipients of the scholarship.
Ana is both grateful and relieved. Bethanie loves school. Valerie is excited that her mom is pursuing her dream, but she also wants to know why Ana didn't go back to college earlier.
"I told her I couldn't because I was working. She pointed out, 'You were working before.' All I could say to her was, 'I don't know, but I am doing it now!'"