Data Communication-Convergence+
Data Communication-Convergence+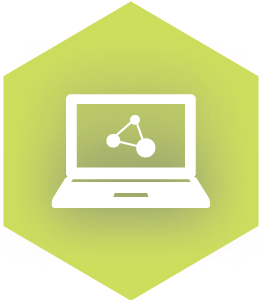 Overview
Provides students with an introduction to telecommunications and data convergence. Topics include legacy telecommunications, voice telephony, public switched telephone networks, data networking, Voice Over IP, Quality of Service, and wireless communications. This course also helps prepare students for the CompTIA Convergence+ certification exam.
Outcomes
Upon successful completion of this course, students will be able to:
Describe how phone calls are completed; describe the features and components of the PSTN, including premise, network, and central office wiring and hardware; describe interoffice wiring and the signaling technologies.
Identify the layers of the OSI model; explain TCP/IP networking basics; identify the TCP/IP networking hardware; and differentiate between network models and architectures.
Identify the advantages of merging voice and IP network systems; consider the ramifications of adding voice traffic to an IP network; and identify common IP telephony hardware and applications.
Identify the advantages of merging multimedia and IP network systems; choose transmission and content production options; and identify common video over IP hardware and explain its applicability to various needs.
Administer a converged network; analyze and manage a converged network; and troubleshoot and maintain a converged network.
Explain network security concepts; and describe the purposes of various network security devices and software applications.
Length: 32 hours