Reaching for Stellar Service®
Reaching for Stellar Service®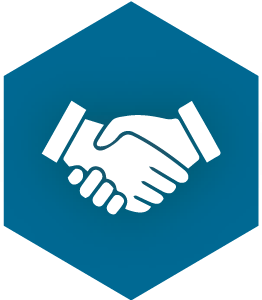 Overview
This course provides skills for developing the service mindset and behaviors that create customer loyalty, even after service failures. This is a foundational course that teaches core skills, knowledge, and attitudes every employee should have. It is available as either a 2-day workshop or as individual 4-hour modules.
Outcomes
Upon successful completion of this course, participants will be able to:
Describe what stellar service is and the challenges of delivering it.
Discuss the benefits of customer loyalty to the employee, the organization, and customers.
Explain the importance of the employee's role in building customer loyalty.
Identify key defining moments in customer interactions.
Identify and discuss the three dimensions of service.
Describe the four key qualities that customers expect from stellar service.
Use the four key qualities to evaluate and improve the service they deliver.
Length: 4 hours
Materials: Achieve Global
Professional Development Page