E-Gaming Room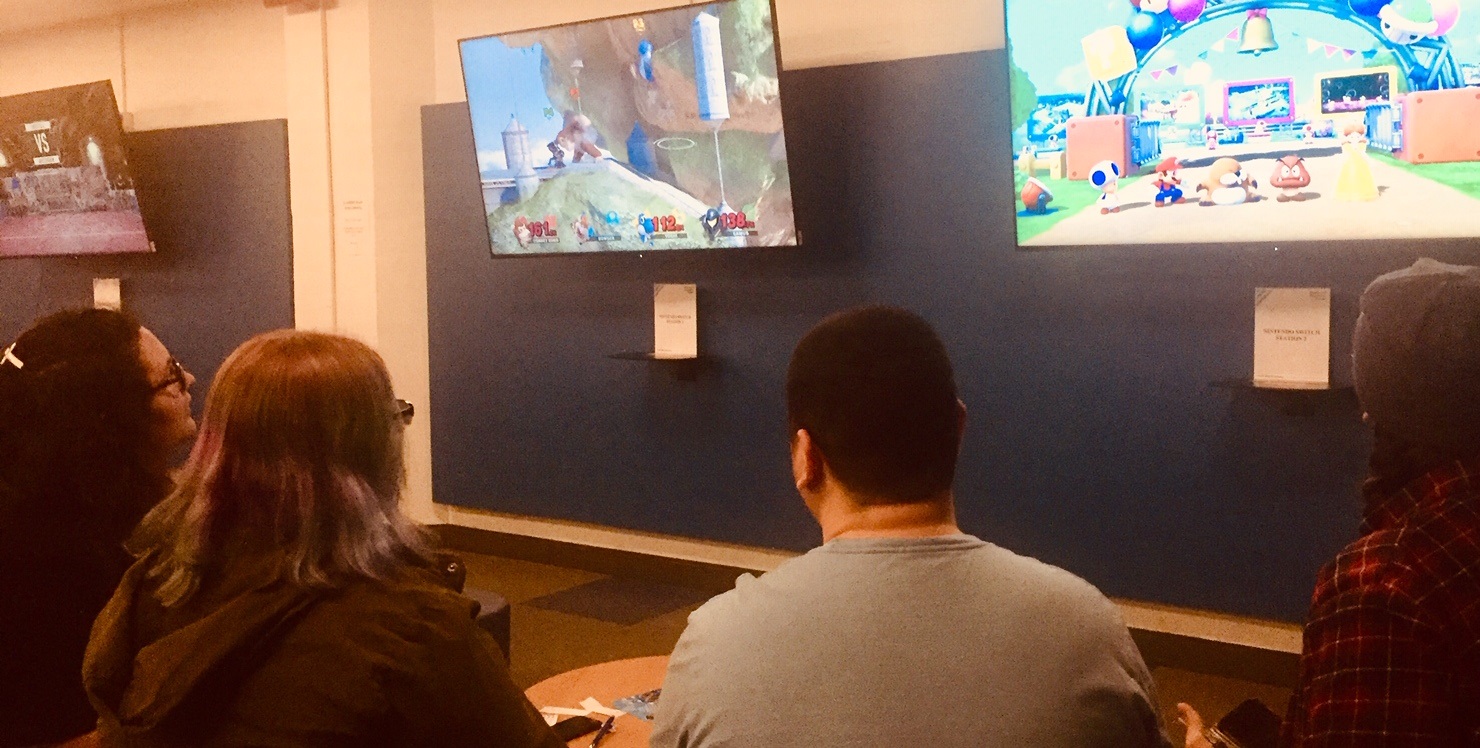 HOURS:
Monday/Tuesday/Thursday 11 a.m. - 7 p.m.
Wednesday 11 a.m. - 3 p.m. and 5 - 7 p.m.
Friday 11a.m. - 5 p.m.
E-Gaming Room
Our new state-of-the-art, dedicated gaming room features four 70" TV's, three gaming PC's, board game tables, card game tables and lounge seating. Two each PS4 and Nintendo switch consoles are available for check out as are these games: Super Smash Bros, Super Mario Party, Mario Kart 8, Zelda, Fortnite, NBA 2K20, Legends, Madden, Mortal Combat and more!
Note:Please bring your student I.D. for game check out. Games are first come fisrt served. No food or drinks allowed in the gaming room.
Please contact Veronica Tantoco at vtantoco@harpercollege.edu or 847.925.6862 for more information.