Campus Recreation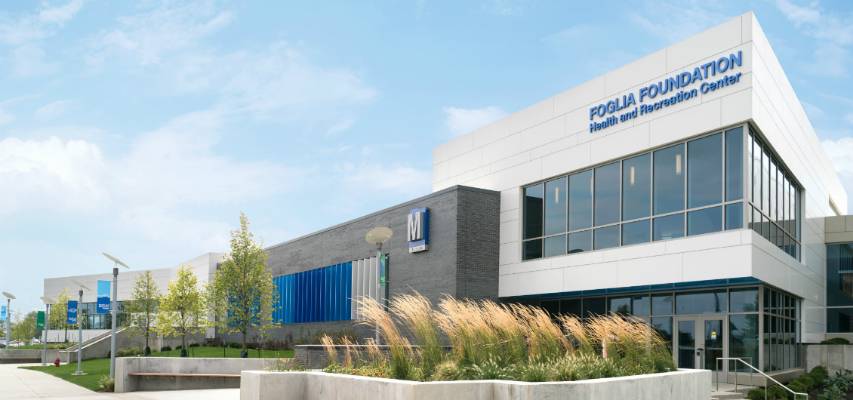 Department of Campus Recreation
The Department of Campus Recreation is located in the Foglia Foundation Health and Recreation Center (Building M) and offers numerous recreational experiences for students, faculty, staff and the community in an inclusive and friendly environment.
Health and Recreation Center (Bulding M)
The new 135,000 square foot state-of-the-art facility offers a four court fieldhouse, suspended jogging track, aquatics center, fitness studios, cardio/strength areas and numerous programs, services, intramural sport activities and special events. Membership is free to Harper students enrolled in the current term. Memberships are also available to Harper staff and the community.
Closures:
9/26 - 9/27 The elevated track will be closed.
Our Partners
Receive information about our programs via email!
Sign up for our eNews: