Business, Entrepreneurship & Information Technology
Launch your career in business at Harper College. Harper offers credit programs and courses in the key areas of business, including accounting, business administration, entrepreneurship, finance, hospitality, information technology, insurance, management, marketing and sales.
Harper's highly trained instructors provide a rich educational experience that teaches you how to think strategically, organize effectively, conceptualize theories, and develop and implement real-world business plans.
Take advantage of apprenticeships in banking/finance, insurance, and sales more. You can graduate debt-free while earning a salary.
Harper's Business EdVantage program provides affordable tuition rates for out-of-district students who work in-district.
Explore our programs
Harper College offers a number of business, entrepreneurship and information technology career and transfer programs. To get started, select one of the program areas below:
Interested in another subject? If you are interested in transferring to study a business-related subject not listed here, please meet with an academic advisor to learn what courses to take to meet your academic goals.
Latest News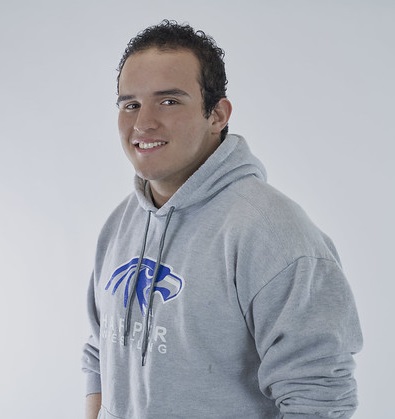 Sergio Sosa was living with his grandparents in El Salvador until his mother was finally able to have him join her in the United States. He was 15 years old and did not speak English. He started his freshman year of high school in ESL classes. This past May, he earned his associate degree, graduated with a perfect 4.0 GPA, wrestled in the national tournament, volunteered at a medical clinic, received the Excellence in Discipline award for Biology and was awarded a full tuition scholarship to Lake Forest College. Read More
Enrollment and outcomes data
See enrollment and outcomes data for business programs the past three academic years.
---
To learn more about business and management courses at Harper College, submit our request information form or call Admissions Outreach at 847.925.6700. To apply, visit our online application.